Eclatec SA and GHM SA design luminaires that are not only pretty, but they also serve their purpose: illuminating outdoor spaces efficiently. By using the latest LED technology, drivers, smart electronics and sustainable casing, we offer clients a wide range of luminaires bearing their financial budgets in mind.
If you are considering replacing your luminaires to make it more sustainable, we will be delighted to assist. As a supplier and manufacturer, Eclatec SA and GHM SAS have profound experience with thousands of light projects completed all over the world. Our light experts will design the most efficient solution.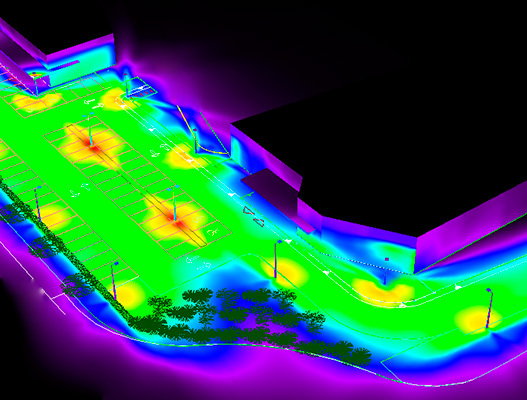 Our designs are based on relevant standards, choosing the right illumination and making sure your design meets all requirements.
On request we will provide our technical files for your own calculations.
If you have any questions, please contact us.